In less than a month from now Linda and I and many of our friends will spend five days together at our Annual Summer Conference in Green Lake, Wisconsin!
2021 HIS IDENTITY ~ OUR AUTHORITY CONFERENCE
June 27 - July 1, 2021 at the Green Lake Conference Center in Green Lake, WI
We are excited to announce our speakers for 2021.
William Hinn Jr. and Clay Harrington will join us along side our HSRM leaders as speakers for a spirit filled week starting June 27 at 6 pm to July 1 at 10 pm in Pillsbury Hall at the Green Lake Conference in Green Lake, WI.
You are invited to the Holy Spirit Renewal conference at Green Lake, Wisconsin for a week of spiritual renewal, healing, transformation, equipping and empowerment to walk the Spirit-filled life as described in the New Testament.
Experience God throughout the week in anointed worship and teachings from nationally known guest speakers, HSRM leaders, and gifted workshop presenters.
Youth Ministry, children's Ministry and childcare make it possible for the whole family to enjoy and fully participate in the conference and receive a touch from the Lord.
Free time every afternoon allows time to enjoy the great outdoors on the beautiful conference grounds of Green Lake Conference Center.
The fellowship among the conferees at the Holy Spirit Conference is a special feature and has earned it the tag line

"More than a Conference, It's a Family!

"
Holy Spirit Renewal Ministries has been serving the Body of Christ for 45 years though conferences, seminars, and retreats and has the distinction of maintaining a great balance of word and Spirit-expounding God's uncompromised truth and sound scriptural teaching while experiencing and releasing God's New Testament power that was promised to all believers.
He is the same yesterday, today and forever!
Love yourself and your family and make it a priority to "press in" for all the Lord has for you and wants to do in your life.
The conference is a Paradigm shifter that will bless you in every way!
For Lodging at the Green Lake Conference Center (www.glcc.org) please make your arrangements with the Center by phone at 920-294-3323.
The Green Lake Conference Center offers a wide range of lodging options, from tent camping sites to cabins/homes and hotel rooms.
Holy Spirit Renewal Ministries does not make arrangements for conference lodging. Off-site hotels are also available in Ripon and Green Lake, WI..
ON-GROUNDS DINING is available in the Kraft Center Dining Room
HIS IDENTITY ~ OUR AUTHORITY CONFERENCE GUEST SPEAKERS
William Hinn Jr.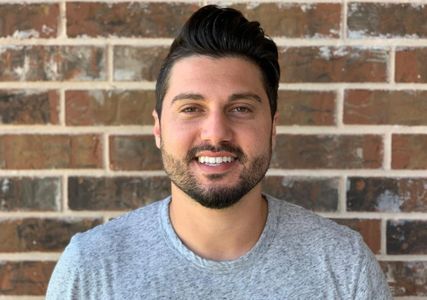 William is the Senior Pastor of Risen Nation Church alongside his wife Emily; he also travels extensively as an international speaker. Their hearts are to see a generation run wholeheartedly after Jesus — walking in power, identity, intimacy, and righteousness.
During William's teens and early twenties, he served faithfully at the church of his father, Pastor William D. Hinn. William has directed ministry events in large venues, arenas, and stadiums for both Benny Hinn Ministries and Lifestyle Christianity. He has also served as a personal assistant to Todd White as well as an itinerant speaker under Todd's ministry.
William and Emily have two beautiful children: William, Elizabeth (Ellie), and one on the way! They are eager to see God's people come into an encounter with Jesus & see this world invaded with the Kingdom of God.
https://www.facebook.com/RisenNation/
Clay Harrington
At an early age, Clay was immersed in timeless teachings about God through his mother – a powerful woman of God. Today,
Clay travels as an itinerant evangelist who inspires others to press into a rich relationship with the Father, equips the saints to live naturally supernatural lifestyles, and provokes the church to live radically for Jesus.
Clay is married to his wife, Regina, and has two sets of boy-girl twins.
He currently works as the Evangelism Pastor at the Vineyard Church in Urbana, IL.